NVIDIA ha anunciado el lanzamiento de los nuevos controladores Game Ready para las tarjetas gráficas GeForce.
La última versión llega actualizada para ofrecer la mejor experiencia de juego en los lanzamientos más recientes, como es el caso de Evil Dead: The Game. Con el nuevo Game Ready Driver, los usuarios de tarjetas gráficas GeForce RTX podrán aumentar el rendimiento de Evil Dead: The Game hasta un 85% gracias a la tecnología DLSS.
Con DLSS, los poseedores de una GeForce RTX 3060 Ti o superior podrán jugar a Evil Dead: The Game a 4K y más de 60 FPS con la configuración gráfica más exigente.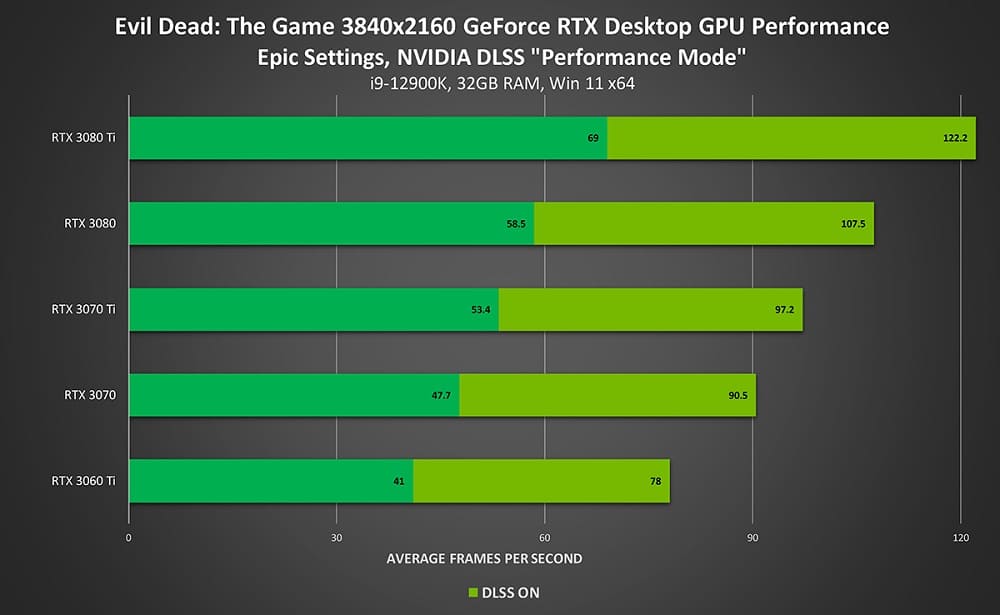 Los nuevos Game Ready Drivers también han sido diseñados para ofrecer soporte desde el primer día en lanzamientos próximos, como es el caso de Vampire: The Masquerade – Swansong, disponible a partir del 19 de mayo, así como Dolmen, cuyo lanzamiento ha sido programado para el 20 de mayo.