La odisea espacial de Deliver Us The Moon ya está disponible para PlayStation 5 en formato físico
Deliver Us The Moon, la emocionante aventura espacial ambientada en un futuro apocalíptico, aterriza hoy en PlayStation 5 en formato físico. El juego puede ser adquirido en tiendas de nuestro territorio. Esta nueva edición para la consola de Sony viene acompañada de la banda sonora en formato digital, un póster de doble cara y un set de pegatinas.
Desarrollado por KeokeN Interactive y publicado por Wired Productions, Deliver Us The Moon narra el viaje de un astronauta enviado a la Luna en una misión crítica. La Tierra cada vez cuenta con menos recursos y mayor población. La solución: explotar las reservas lunares de Helium-3. Sin embargo, las comunicaciones entre el planeta y el satélite se interrumpen súbitamente y será trabajo de los jugadores emprender este viaje para descubrir que ha ocurrido.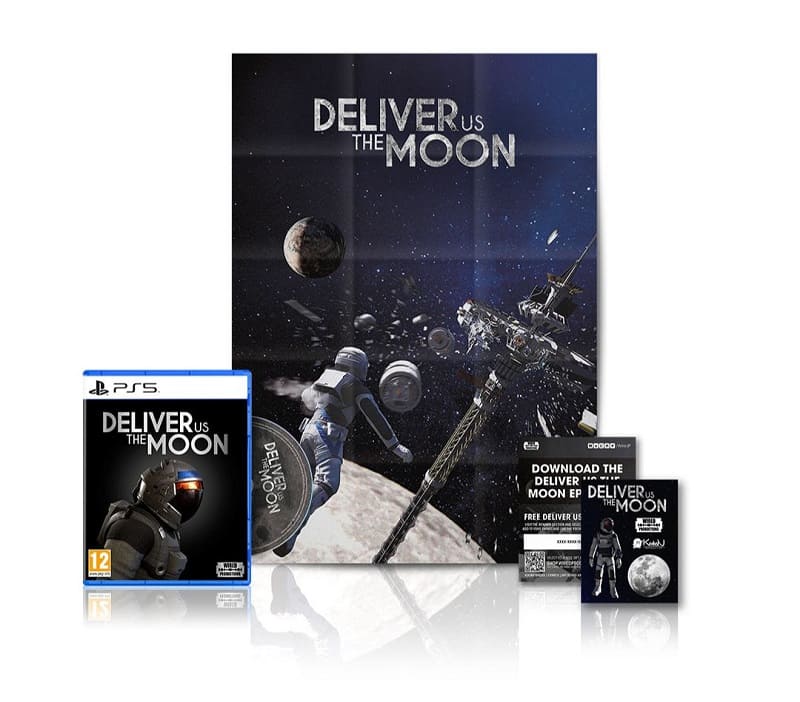 Durante el desarrollo de la aventura, se explorarán entornos en gravedad cero o desiertos estériles, entre otros. El protagonista contará únicamente con la ayuda de un pequeño dron para asistirle en su viaje. Además de esto, el título permite jugar en primera o tercera persona y cuenta con secciones de conducción. No solo esto, el juego presenta numerosos puzles que resolver en el amplio mundo abierto que ofrece.