Call of the Sea, nominado a los premios BAFTA, ya está disponible en las tiendas de Europa en dos ediciones físicas, una especial y otra limitada de la mano de Meridiem Games para las plataformas PS4 y PS5.
Call of the Sea se trata de un título de aventuras y puzles en primera persona ambientado en los años 30, desarrollado por Out of the Blue y publicado por Raw Fury.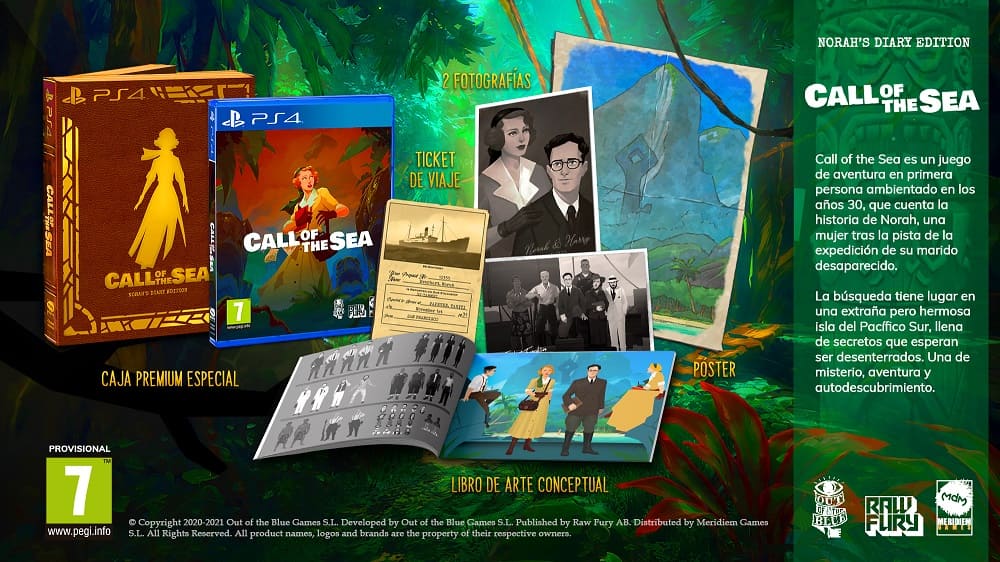 La edición especial Norah's Diary Edition para PS4 y PS5, incluye una caja premium especial, un libro de arte conceptual donde podréis ver cómo se inició el diseño del título, dos fotografías, un ticket de viaje y un póster.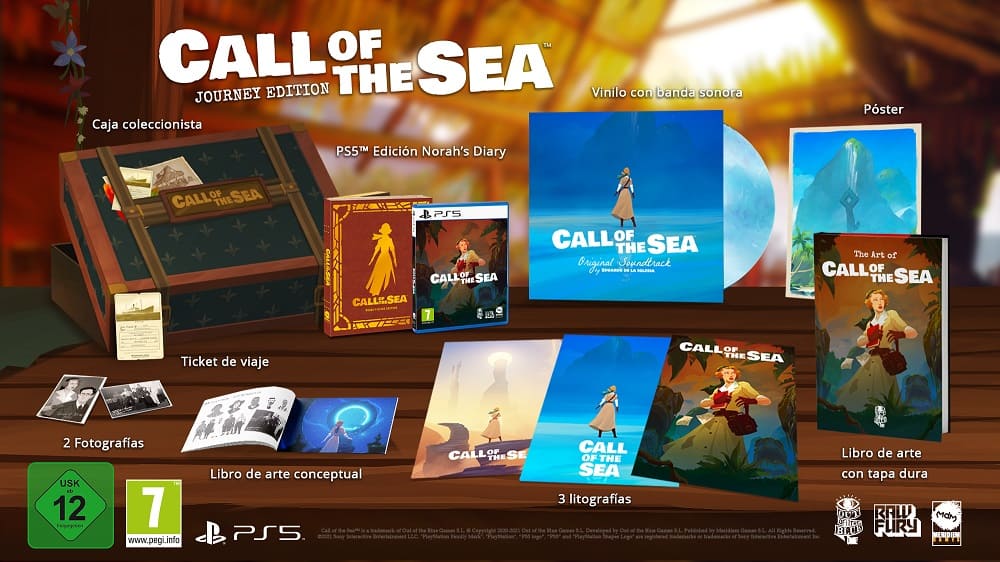 Mientras que la edición limitada Journey Edition para PS5, contiene todo el contenido anteriormente descrito en Norah's Diary Edition y añade además la Banda Sonora Original, compuesta por Eduardo De la Iglesia, en edición de vinilo a color para coleccionistas, un libro de arte de tapa dura con más de 130 páginas con todos los diseños, artes e imágenes del juego y tres litografías con artes del título. Todo ello dentro de una caja especial con motivos del juego. Esta edición estará limitada y numerada a 1000 unidades para el territorio europeo.
Call of the Sea – Norah's Diary Edition yCall of the Sea – Journey Edition ya se encuentran disponibles para PS4 y PS5 en tiendas de toda Europa.