Hemos recibido una nota de prensa por parte de Square Enix, os la dejamos a continuación:
Uníos para recuperar The Holy See of Ishgard en el parche 5.11 de FINAL FANTASY XIV: Shadowbringers
La Raid Epic of Alexander proporciona un desafío de dificultad «Ultimate» para los fanáticos de las Raids
El lanzamiento del parche 5.11 para FINAL FANTASY® XIV Online anima a todos los Warriors of Light a trabajar juntos para devolver la gloria a la ciudad de Ishgard.
Tras el reciente lanzamiento del parche 5.1, Vows of Virtue, Deeds of Cruelty, el parche 5.11 está protagonizado por Ishgard Restoration, una nueva experiencia de juego que requiere la colaboración entre los jugadores de distintos mundos para recuperar y revitalizar The Holy See of Ishgard.

El parche 5.11 también brinda los siguientes desafíos y contenidos adicionales:
Raid de dificultad Ultimate «The Epic of Alexander»: Inspirada en la trágica historia de un dios mecánico que depositó su confianza en un alma mortal, esta Raid de dificultad Ultimate supondrá un desafío tremendo incluso para los jugadores más diestros, que tendrán que enfrentarse a un montón de enemigos de la serie de Raids de Alexander.
Contenidos para crafters y gatherers «Ishgard Restoration»: Los jugadores de distintos mundos deberán trabajar juntos para hacer que el distrito Firmament vuelva a brillar con todo su esplendor. Ya sea reuniendo y fabricando distintos materiales de construcción o a completando diversas tareas, cada jugador pondrá su granito de arena de forma única y será recompensado por su contribuir en este proyecto de restauración.
Nuevas mounts, minions, emotes, muebles, peinados y muchas cosas más
Las notas completas del parche 5.11 están disponibles aquí: https://sqex.to/z4Deg

Por otra parte, los jugadores podrán disfrutar de más contenidos en los próximos meses. El parche 5.15 brindará las siguientes novedades:
Mapa PvP Frontline "Onsal Hakair (Danshig Naadam)" (Parche 5.15): Las Grand Companies unirán fuerzas con las tribus de Azim Steppe para luchar en Danshig Nadaam y demostrar sus proezas en la batalla.
Actualizaciones para Blue Mage (Parche 5.15): Este job limitado verá aumentado su nivel máximo hasta 60 y recibirá nuevas misiones, escenarios en Masked Carnivale y un job log ampliado.
Los jugadores nuevos pueden probar gratis FINAL FANTASY XIV Online y acceder a los contenidos hasta el nivel 35, crear hasta ocho personajes jugables y disfrutar de las distintas razas, clases y oficios sin restricciones de tiempo. Quienes quieran probar gratis el juego pueden registrarse aquí: http://sqex.to/FFXIVFreeTrial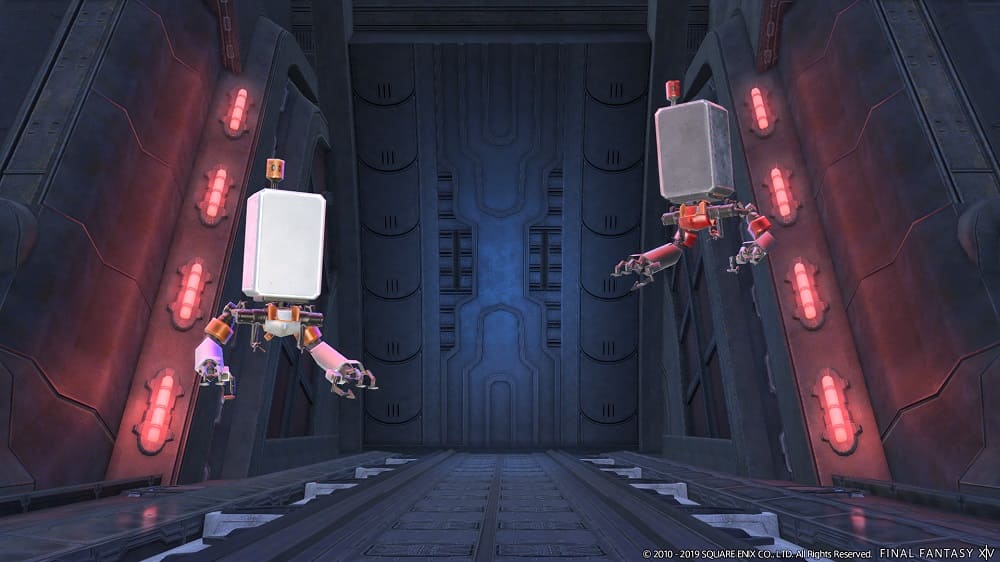 FINAL FANTASY XIV: Shadowbringers es la tercera expansión de FINAL FANTASY XIV Online, y ha recibido excelentes críticas en todo el mundo desde su lanzamiento en julio de 2019. Está repleto de nuevos entornos sorprendentes, nuevos jobs de Gunbreaker y Dancer, las razas Hrothgar y Viera, el sistema Trust y mucho más y, ofrece a los jugadores la posibilidad de disfrutar de contenidos nuevos y antiguos durante cientos de horas.
Enlaces relacionados
Página web de SQUARE ENIX® para la prensa: https://www.square-enix-press.com/
Página web de Shadowbringers: http://eu.finalfantasyxiv.com/shadowbringers/
The Lodestone®: http://eu.finalfantasyxiv.com
Página oficial en Facebook®: https://www.facebook.com/FinalFantasyXIV
Cuenta oficial en Twitter®: @FF_XIV_EN