Buenas noticias para aquellos jugadores con cientos de juegos en su biblioteca de Steam. Desde ahora, encontrar títulos compatibles con GeForce NOW se ha convertido en algo muy sencillo.
Los miembros del servicio ya pueden sincronizar sus bibliotecas de Steam con GeForce NOW a través de Ajustes > Game Sync. Esta característica identificará los juegos de la plataforma de Valve que son compatibles con el servicio GeForce NOW y los añadirá de forma automática a "Mi Biblioteca" en la aplicación.
Una vez que la cuenta de Steam haya sido autorizada, es posible actualizar el listado desde Ajustes > Game Sync cada vez que los usuarios adquieran un nuevo juego. De esta manera, es muy sencillo mantener el catálogo de juegos al día en la aplicación.
La nueva actualización también trae novedades para Rainbow Six Siege, el aclamado FPS táctico de Ubisoft. A partir de ahora, los jugadores podrán beneficiarse de NVIDIA Highlights, una tecnología que detecta de forma automática las mejores jugadas y luego permite guardarlas y compartirlas de manera sencilla.
Rainbow Six se une a otros juegos que ya son compatibles con NVIDIA Highlights como Rocket League, Apex Legends, Destiny 2 y más. La lista completa de juegos puede ser consultada aquí.
El compromiso de NVIDIA por ofrecer un servicio de streaming de videojuegos con una latencia muy baja se consolida cada vez más. Por ello se ha aliado con ASUS y su router RT-AX86U, un dispositivo oficialmente Recomendado por GeForce NOW. Para equipos de juego conectados vía cable, uno de los puertos LAN del RT-AX86U es un puerto especialmente dedicado para jugar, ya que prioriza a cualquier dispositivo que tenga conectado. El RT-AX86U está optimizado para ofrecer la mejor experiencia de juego en la nube.
Además, como cada semana NVIDIA ha anunciado la incorporación de 11 títulos a la colección de GeForce NOW, su servicio de videojuegos en la nube. Entre las recientes incorporaciones figuran juegos como Blightbound, título multijugador publicado por Devolver Digital, el RPG de acción Hellpoint o Dead Age 2, un indie survival RPG inspirado por juegos como Darkest Dungeon, Fallout, This War of Mine y The Walking Dead.
Otros títulos destacables que llegan con el Game Ready de esta semana son Far Cry 3, Life is Strange – Before the Storm o South Park: The Stick of Truth.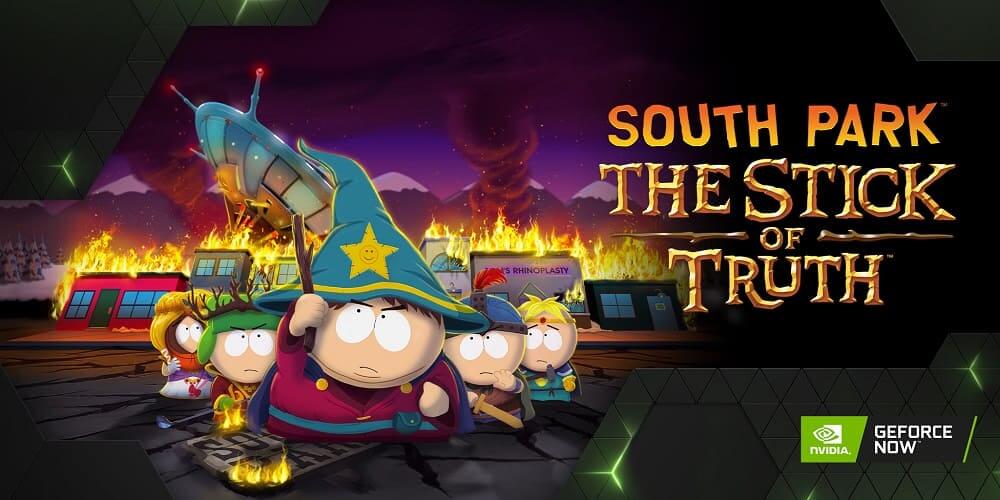 A continuación se puede consultar la lista completa de juegos añadidos a GeForce NOW esta semana:
Nuevos en GeForce NOW:
Blightbound (Steam)
Hellpoint (Steam & Epic Games Store)
Dead Age 2 (Steam)
Far Cry 3 (Epic Games Store)
For The King (Epic)
Life is Strange – Before the Storm
Magic the Gathering: Arena (Epic)
South Park: The Stick of Truth (Epic)
Stationeers
This War of Mine (Epic)
Warface (My.com)