Hoy, el MMO táctico y de acción medieval desarrollado por Booming Tech, Conqueror's Blade, lanzó su 12ª temporada gratuita. Conqueror's Blade: Helheim significa el comienzo de la nueva campaña de temporada que está inspirada en los temibles vikingos e incluye dos tipos de unidades, mapas rediseñados y contenido único.
Julie Elven es la conocida vocalista, compositora y artista multi-instrumental que ha participado como cantante solista en los temas principales de las bandas sonoras de juegos como Horizon Zero Dawn, Horizon Forbidden West, League of Legends, World of Warcraft – Legion, Hearthstone y más. Ahora, presta su talento y realiza un gran trabajo para hacer vibrar el tráiler de la temporada vikinga de Conqueror's Blade.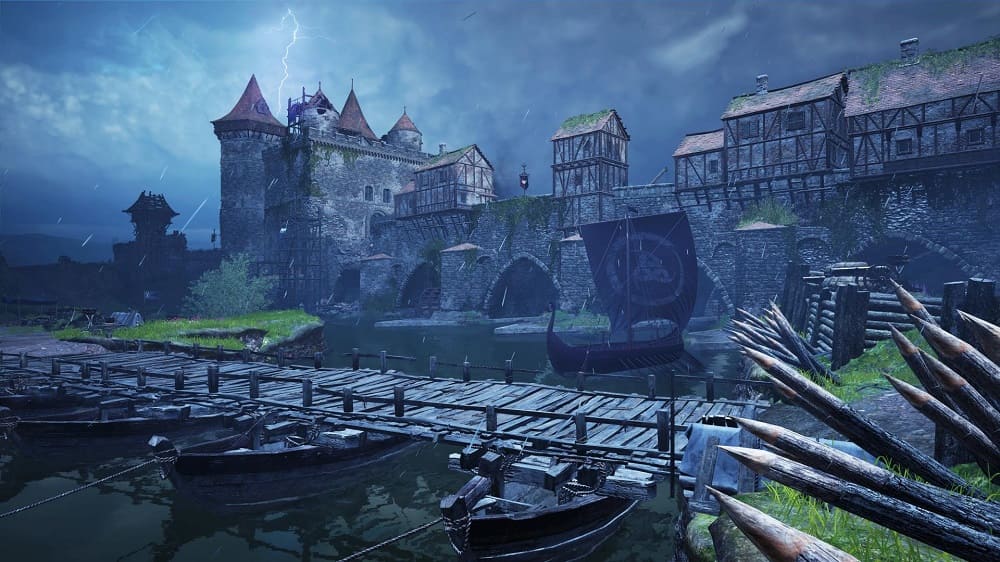 Su compañero de viaje en esta aventura, ha sido el conocido compositor y YouTuber Colm McGuinness, quién creó parte de la música de la serie Critical Role. El tráiler es realmente profundo y emotivo. Si queréis saber todos los detalles del proceso de doblaje del vídeo, ambos músicos participaron en una entrevista exclusiva que se puede encontrar en la web oficial de Conqueror's Blade.
Podéis desbloquear dos nuevos tipos de unidades: La Guardia Varega son los defensores de la familia real del Reino de Empyros, y empuñan con gran eficacia espadas, escudos y hachas. Generosamente recompensados por sus esfuerzos, disuaden cualquier amenaza mientras se abren paso por el Norte.
Por otro lado, se introducen los Huscarles, la guardia personal de Harald el Sanguinario, considerado como unos de los guerreros más formidables de las Tierras del Norte, y una inspiración para sus camaradas. Cuanto más tiempo se entone su Canción del Skald, mayor será la velocidad de movimiento, velocidad de ataque y penetración de armadura que obtendrán sus aliados.
Desde hoy, los usuarios podrán desplegar a sus asaltantes vikingos para luchar en la legendaria Broch Eastray (9 de junio). Además, pronto estarán disponibles otras dos localizaciones: Aurelian (27 de junio), y Fiordo de Heilung (18 de julio). El tercer mapa de la temporada vendrá con un clima de lluvia totalmente nuevo. La lluvia caerá sin cesar, acompañada por truenos y relámpagos lanzados por el mismísimo Thor.