The Silence & The Fury es el último pack de Señores de Total War: Warhammer II y no cabe duda de que el enfrentamiento entre Taurox, de los Hombres Bestia, y Oxyotl, de los Hombres Lagarto, para determinar el destino del Nuevo Mundo causará sensación. Cuando el silencio y la furia se encuentren en una batalla final, ¿cuál de ellos prevalecerá?
Señores legendarios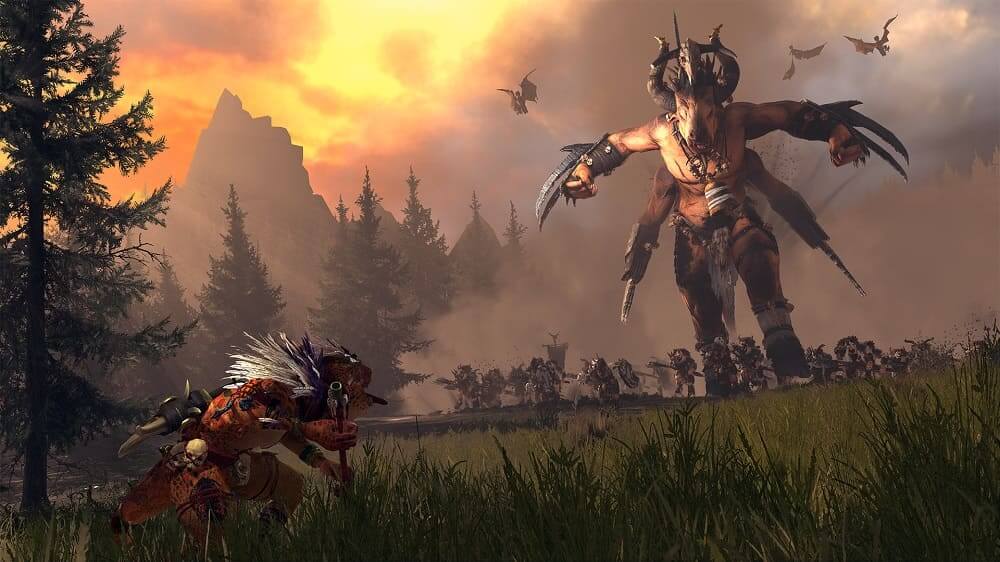 Taurox, el Minotauro de la Condenación lleno de rabia y hecho de bronce vivo, es prácticamente invencible, salvo por una zona de su gigantesco cuello. Los Dioses del Caos le susurran que hay un ritual que puede eliminar esta debilidad, pero las promesas de los Poderes Ruinosos rara vez son lo que parecen…
Por su parte, Oxyotl, el venerado Eslizón Camaleón y maestro del sigilo, detecta las maquinaciones del Caos y reúne a sus cohortes. Hay que detener a Taurox a toda costa, no sea que una nueva marea de Caos arrase el mundo.
Cada uno lidera su propia facción e introduce unidades y personajes nuevos, así como mecánicas de juego y objetivos narrativos únicos.
Nuevas unidades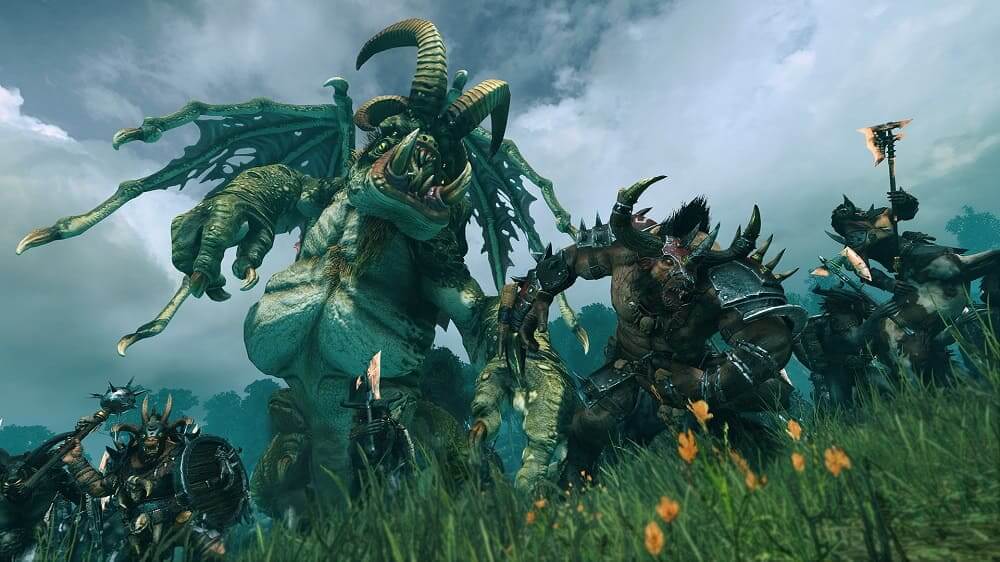 Varias unidades nuevas acompañan a sus señores a la batalla para reforzar tanto las filas de los Hombres Bestia como las de los Hombres Lagarto. Entre las unidades destacadas se incluyen los grotescos Escuerzos Alados, una fusión impía de varios monstruos, las gigantescas Gorgonas con sus múltiples extremidades y los feroces Troglodones de dos colas.
Contenido gratuito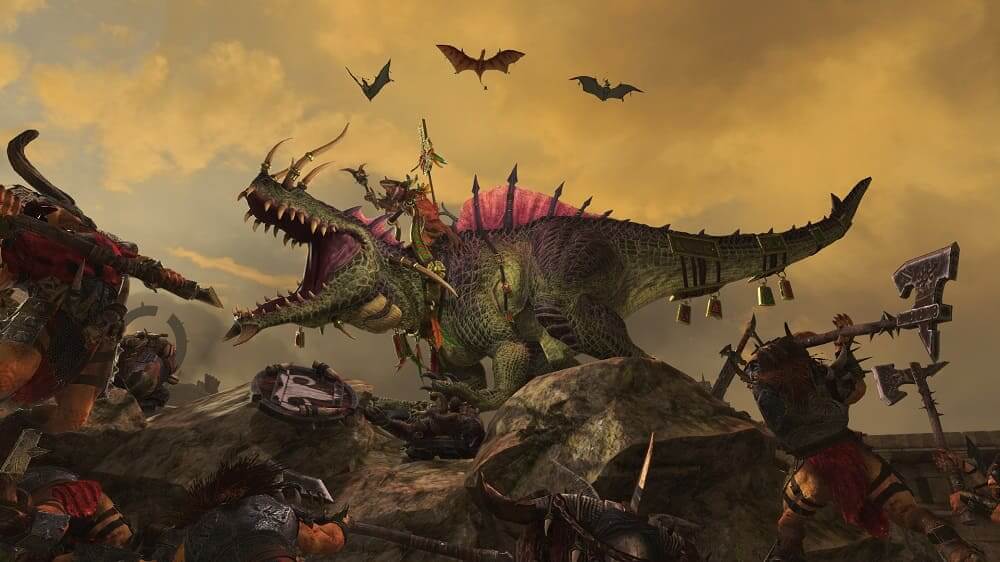 A este pack se le sumará un mortífero surtido de contenido gratuito que incluye un nuevo Señor legendario para los Enanos, un héroe adicional para los Hombres Bestia y algunos mercenarios muy brutos a los que podrás reclutar en el juego si tus destructivas hazañas consiguen llamar su atención.
Dentro de muy poco revelaremos más información sobre dicho contenido.
Actualización del Viejo Mundo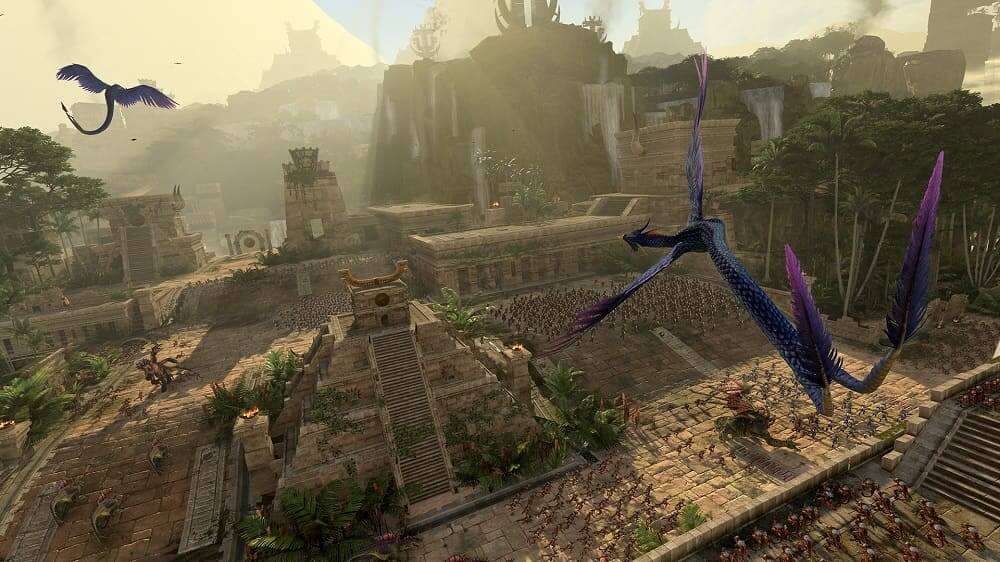 Por último, aunque no por ello menos importante, este pack de Señores también introduce actualizaciones del Viejo Mundo tanto para los Hombres Bestia como para los Enanos. Esto conlleva un cambio drástico en numerosas características para ambas razas, lo que hace que las campañas sean más entretenidas y ofrezcan una experiencia con un trasfondo más auténtico.
Consulta aquí las preguntas frecuentes de Total War para obtener más información sobre The Silence & The Fury.