Ubisoft ha anunciado hoy que el Six Major de Charlotte, uno de los mayores eventos internacionales de esports de Rainbow Six Siege, tendrá lugar entre el 16 y el 22 de mayo.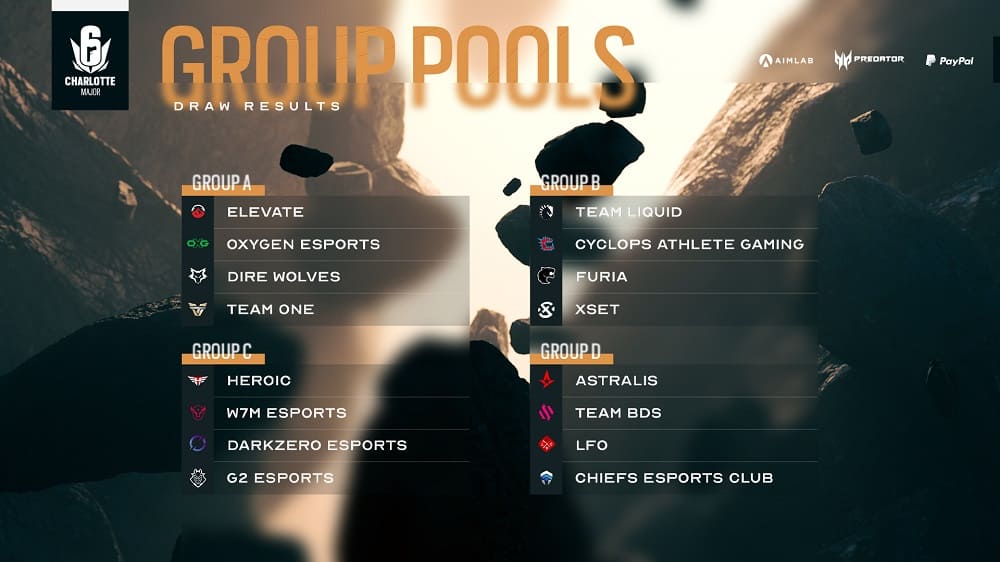 Conéctate a partir del 16 de mayo a las 15:45 CEST a https://rainbow6.com/live para ver a los 16 mejores equipos de Asia-Pacífico, Europa, Norteamérica y Latinoamérica enfrentarse en el primer Six Major del programa de esports de Rainbow Six 2022. Los equipos participantes, que tratarán de hacerse con el título, el dinero del premio y los puntos para la Clasificación Global (y con ellos un puesto en el Six Invitational de 2023), están ansiosos por demostrar su valía en un escenario mundial, y sin duda ofrecerán un espectáculo emocionante tanto al público online como al presencial.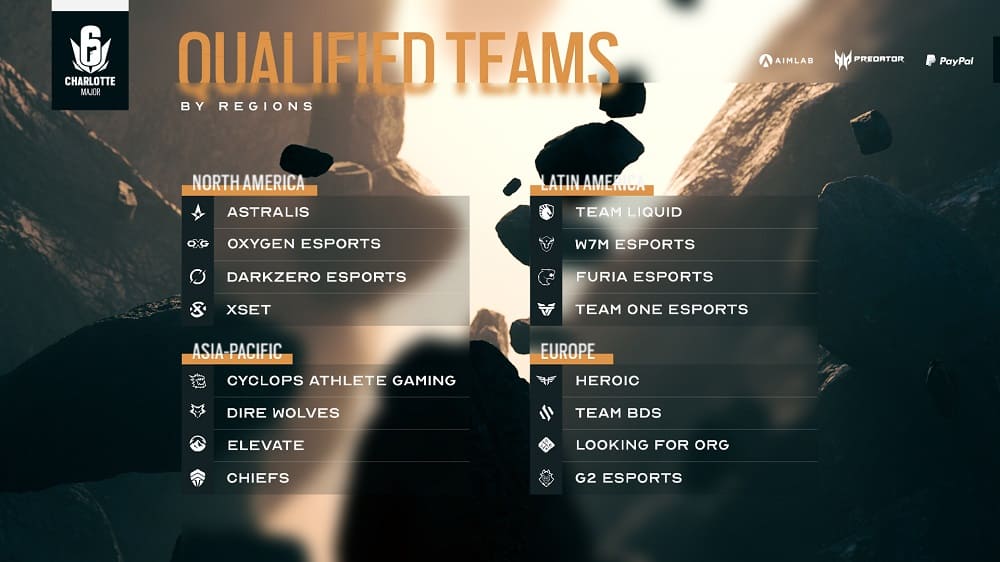 La comunidad de Rainbow Six Siege está de enhorabuena, pues el Six Major de Charlotte abrirá sus puertas al público del 20 al 22 de mayo, siguiendo estrictas medidas sanitarias. En el evento tendrán lugar diversas actividades, como meet and greets para conocer a equipos profesionales o demostraciones del nuevo contenido de Rainbow Six Siege, así como un panel de presentación en el que se darán a conocer todos los detalles de la Season 2 del Year 7 del tíltulo.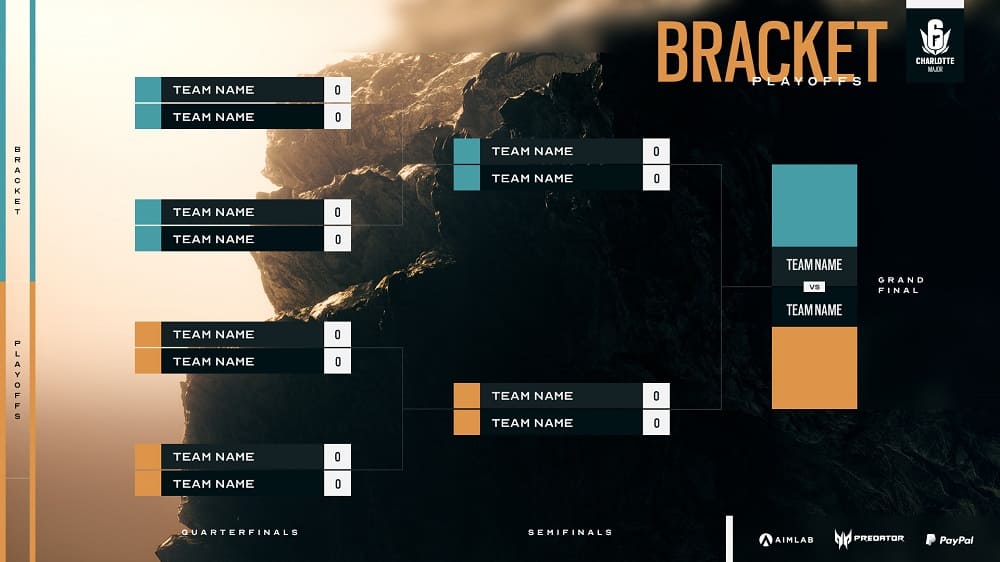 Fase de Grupos: del 16 al 18 de mayo (cerrada al público).
Playoffs: 20 y 21 de mayo (abiertos al público).
Gran Final: 22 de mayo (abierta al público).
Los equipos que competirán en el Six Major de Charlotte son:
De la Asia-Pacific League:
Elevate
Cyclops athlete gaming
Dire Wolves
The Chiefs
De la European League:
Heroic
Team BDS
Looking For Org
G2 Esports
De la North American League:
Astralis
Oxygen Esports
DarkZero Esports
XSET
De la Latin American League:
Team Liquid
w7m esports
FURIA Esports
Team oNe Esports
Podrás encontrar más información sobre el Six Major de Charlotte, incluyendo detalles sobre el formato de competición, horarios, watch parties, medidas sanitarias y de seguridad, drops de Twitch y mucho más, en la Guía del evento.