Tate Multimedia y Just For Games han anunciado hoy la edición Kaollector de Kao the Kangaroo. Limitada a 5000 unidades, incluirá la única figura de Kao, disponible en PS4, PS5, Xbox One, Xbox Series X|S y Nintendo Switch en Q4 2022.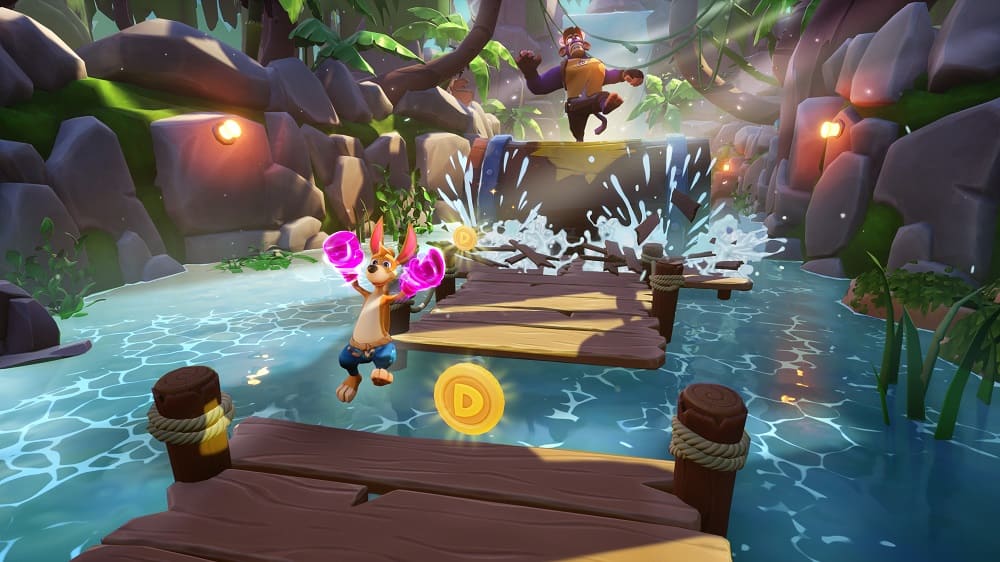 La edición Kaollector inluye una figura bobble-head de 15 cm de Kao the Kangaroo, una pelota de 10 cm, un libro de arte premium de tapa dura de 52 páginas que explora 20 años de la franquicia Kao, un certificado de autenticidad firmado por el equipo de Tate, el propio juego físico y una elegante caja premium negra mate que celebra los 20 años de Kao The Kangaroo.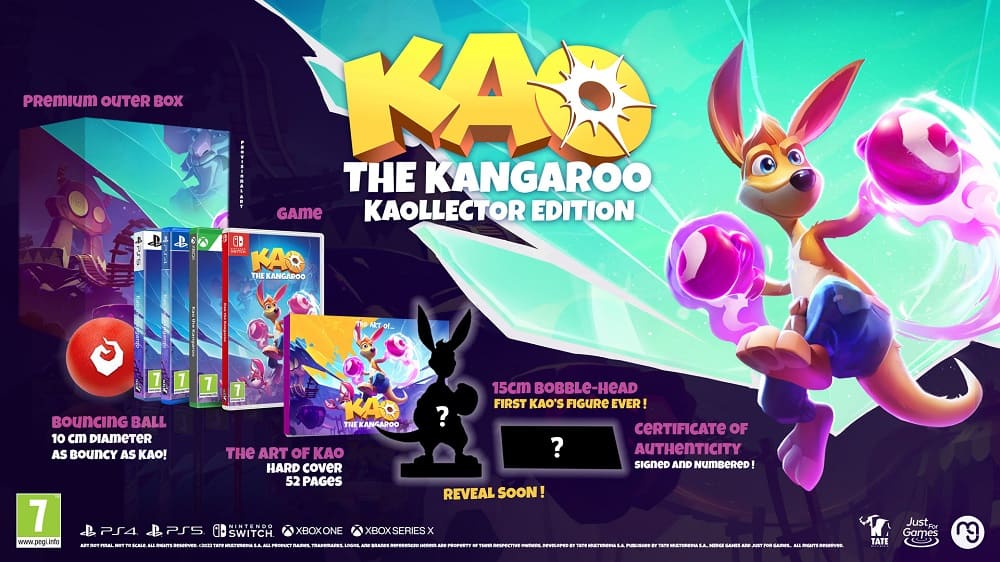 Kao inicia su aventura para encontrar a su hermana desaparecida y resolver el misterio de lo que le sucedió a su padre perdido hace mucho tiempo.

Los jugadores se unirán a Kao mientras toma sus guantes de boxeo mágicos y viaja por el mundo enfrentándose a famosos maestros de la lucha que están bajo influencias perturbadoras.

Descubre el poder oscuro mientras exploras un mundo colorido y vibrante lleno de actividad y estilo visual.
Kao the Kangaroo ya se encuentra disponible para su reserva en la mayoría de tiendas de nuestro territorio en formato físico para PS4, PS5, Xbox One, Xbox Series X|S y Nintendo Switch. La fecha de lanzamiento será el 27 de mayo de 2022.