Hemos recibido una nota de prensa por parte de Koch Media, os la dejamos a continuación:
THE LAST REMNANT™ Remastered ya disponible para dispositivos móviles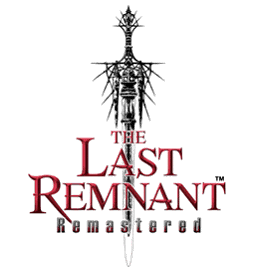 THE LAST REMNANT REMASTERED YA ESTÁ DISPONIBLE PARA DISPOSITIVOS MÓVILES
Square Enix Ltd. ha anunciado hoy que THE LAST REMNANT™ Remastered ya está disponible para dispositivos móviles a través del App Store® y Google Play™. Lanzado originalmente en 2008 y remasterizado recientemente para Nintendo Switch™ y PlayStation®4, este popular JRPG traslada a los jugadores a una aventura atemporal.
El juego es obra de un equipo estelar formado por Akitoshi Kawazu (series FINAL FANTASY® y SaGa), Yusuke Naora (director artístico en FINAL FANTASY X y FINAL FANTASY XV) y Hiroshi Takai (asistente de dirección en FINAL FANTASY XIV Online: A Realm Reborn®), entre otros. THE LAST REMNANT es un título que cautivó en cuerpo y alma a los jugadores con su emocionante historia, su gran número de personajes y su intrincado sistema de batalla, y ahora presenta unos controles táctiles diseñados específicamente para dispositivos móviles y tablets. La acción transcurre en un mundo lleno de reliquias, unos artefactos antiguos que conceden misteriosos poderes a sus poseedores, y los jugadores ya pueden descubrir los secretos de Rush Skyes en casa o fuera de ella.
THE LAST REMNANT Remastered ya está disponible en el App Store® y Google Play, y también en formato digital para Nintendo Switch™ y PlayStation®4. Más información:  https://lastremnant.square-enix-games.com/