SNK CORPORATION (sede: Suita, Osaka, Japón; presidente y CEO: Koichi Toyama) se complace en anunciar que el popular juego de lucha THE KING OF FIGHTERS 2002 UNLIMITED MATCH ha recibido una gran actualización para su versión en STEAM.
El centro de esta actualización es la nueva función de rollback netcode. El rollback netcode permite reflejar, al momento, todas las pulsaciones que hace el jugador, en el teclado o mando, durante las partidas online, aunque exista lag o pérdida de frames. El resultado de implementar esta tecnología nos permitirá jugar contra oponentes de ping diferente al nuestro, consiguiendo tener un mayor rango de rivales, que el matchmaking sea más rápido y consiguiendo una experiencia de juego online igual que si organizáramos un combate de forma local. La experiencia competitiva online de ambos contendientes será mucho más fluida y satisfactoria. Los jugadores tienen incluso la opción de configurar cuanto delay permiten en sus partidas para así mejorar su experiencia.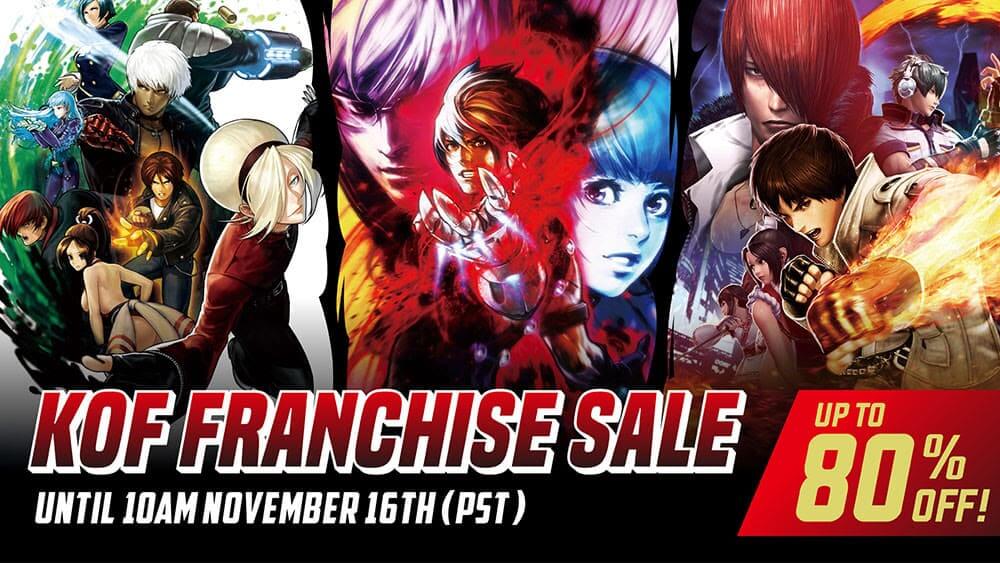 The King of Fighers 2002 Unlimited Match es uno de los mejores títulos de la franquicia KOF junto a King of Fighters '98. Se trata de la versión para STEAM "King of Fighters 2002" pero con muchos cambios, personajes más equilibrados, nuevos movimientos y unos gráficos y banda sonora mejorados. ¡Comienza en Steam la "Batalla definitiva" con los mejores personajes de la historia de King of Fighters!

Junto a esta actualización, The King of Fighters 2002 Unlimited Match reduce su precio, hasta el 16 de noviembre, a 14,99 €. El resto de títulos de la franquicia también reciben diferentes actualizaciones:

THE KING OF FIGHTERS '97 GLOBAL MATCH             

THE KING OF FIGHTERS '98 ULTIMATE MATCH FINAL EDITION

THE KING OF FIGHTERS 2002 ULTIMATE MATCH

THE KING OF FIGHTERS XIII STEAM EDITION

THE KING OF FIGHTERS XIV STEAM EDITION         

THE KING OF FIGHTERS XIV STEAM EDITION DELUXE PACK

THE KING OF FIGHTERS XIV STEAM EDITION ULTIMATE PACK

KOF TRIPLE PACK