Hola a todos Fanatic@s. Hoy os traemos la review de la alfombrilla RGB de Razer, Goliathus Extended Chroma.
Especificaciones:
Powered by Razer Chroma™ lighting with 16.8 million customizable color options
Micro-textured surface balanced for speed and control
Razer Synapse 3 (Beta) enabled
Non-slip rubber base
Cable catch (Goliathus Chroma only)
Goliathus Extended Chroma
Approximate size: 294 mm / 11.57 in (Length) X 920 mm / 36.22 in (Width) X 3 mm / 0.12 in (Height)
Approximate weight (excluding cable): 560 g / 1.23 lbs
Cable length: 2.1 m / 6.89 ft
Impresiones:
Esta alfombrilla nos viene presentada de manera muy atractiva como suele ser habitual en los productos de Razer. En este caso extendida dentro del envoltorio y protegida por un plástico que evita posibles daños tanto en la alfombrilla como en todos los elementos que permiten el RGB. Su instalación es prácticamente de plug&play, precisando solo del software de Razer para configurar el RGB a nuestro gusto.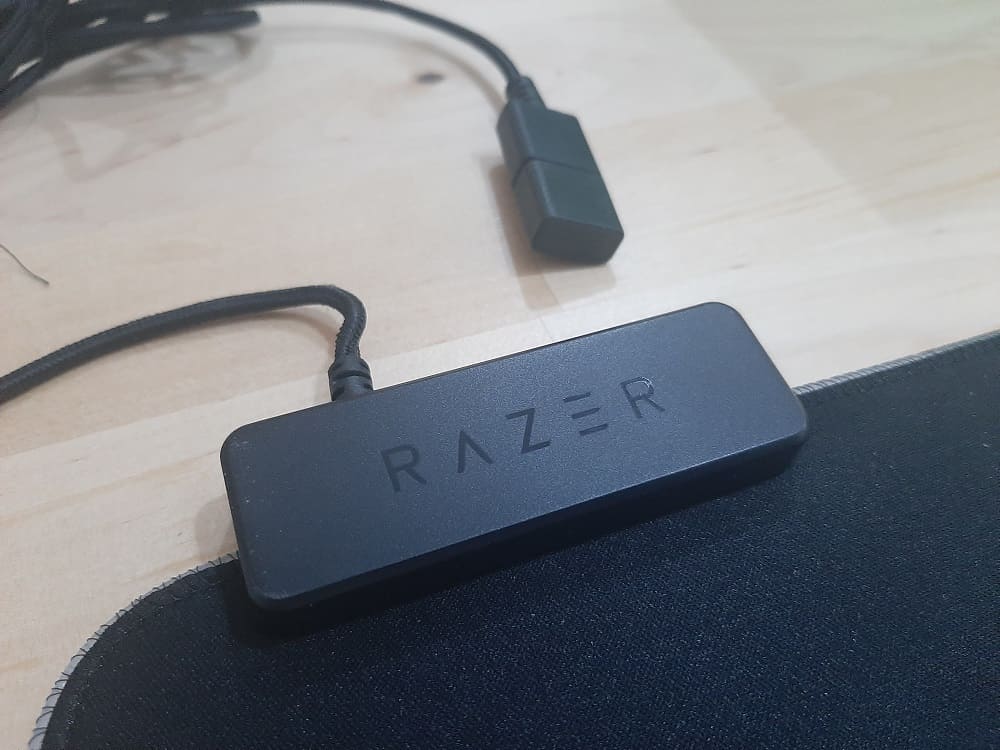 En la parte superior de la alfombrilla localizamos el controlador del RGB de esta alfombrilla que si bien puede parecer un poco abultado no molesta para su uso y además sirve para reorientar el cable si nos fuera necesario. Al margen de esto la tira RGB que bordea toda la alfombrilla resulta no es intrusivo en ningún momento, sin sobresalir por encima de la alfombrilla mas que otras con el canto bordado. A todo esto se suma que incluso en su configuración mas brillante la iluminación no resulta molesta en ningún momento.
Dicho esto, la alfombrilla es muy competente, con una superficie de agarre con la mesa que evita que se mueva en ningun momento, y una superficie de deslizamiento que permite un movimiento de ratón fluido tanto con dpi altos como bajos. Esta alfombrilla tiene unas dimensiones ligeramente mas grandes que las de su hermana pequeña, dejando la zona del ratón con más margen de espacio eliminando el problema de quedarnos sin alfombrilla si usamos dpi bajos en nuestro ratón.
Conlcusiones:
En general esta alfombrilla esta a la altura de las expectativas, ofreciendo un buen rendimiento para nuestro ratón, siendo estéticamente llamativa gracias al RGB integrado y sin mas contras que un tamaño levemente pequeño para usar con dpi bajos.
Pros:
Fácil de instalar y configurar
Superficie cómoda
Buen agarre sobre la mesa
La iluminación se ve bien, pero sin llegar a molestar
Contras:
Ninguna que haya observado
Como siempre, dar gracias a Razer por confiar en nosotros para el análisis de sus productos.
Su precio actual es de 59.99€
Fanáticos del Hardware otorga la medalla de ORO al Razer Goliathus Extended Chroma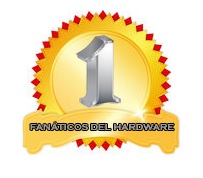 Esperamos que os haya gustado, suscribiros a nuestros canales de Youtube como Twitch, y seguidnos en nuestras RRSS como Twitter, Facebook e Instagram para estar al tanto de todas las novedades relacionadas con Hardware y Tecnología.