Crackshell y BlitWorks se enorgullecen en anunciar que el aclamado roguelike de acción y RPG Heroes of Hammerwatch se lanzará el 30 de julio en Nintendo Switch y el 31 de julio en Xbox One (el lanzamiento de PS4 llegará en los próximos meses). ¡Y será en su forma más completa, ya que la Ultimate Edition viene con todos los DLC!
Heroes of Hammerwatch, continuación del aclamado clásico indie de 2013 Hammerwatch, se desarrolla en el mismo universo y lo mejora en todos los sentidos. Prepárate para encontrar un sinfín de hordas de enemigos, temibles jefes finales, trampas, rompecabezas, secretos y multitud de items mientras luchas por mazmorras generadas aleatoriamente para llegar a la cima de la Forsaken Spire.
En este rogue-lite con mucha progresión permanente comenzarás cada juego en Outlook, una ciudad que puedes actualizar para dar a tus héroes varias mejoras que te ayudarán en tu misión. Los héroes también son persistentes; ¡Incluso puedes llevártelos al juego de tus amigos!
CARACTERÍSTICAS
Cooperativo Online: Llama hasta 3 amigos para unirse a la acción.
Mejoras de la Ciudad: Renueva 10 edificios diferentes para dar a tus héroes varias mejoras.
9 clases diferentes: Cada una con atributos, habilidades y estilos de juego únicos.
Más de 100 items únicos de diferentes rarezas.
Incluye todos los DLCs: Witch Hunter, Pyramid of Prophecy y Moon Temple. ¡Con muchas habilidades adicionales, objetos, áreas para explorar, 2 nuevos modos de juego, 2 clases nuevas y más!
New Game+: ¡Prepárate para un verdadero reto, e incluso si lo superas, el desafío nunca acaba!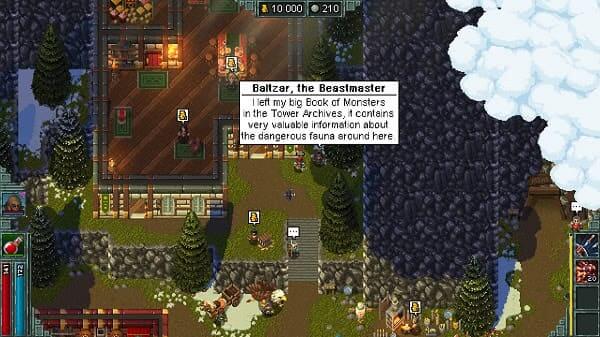 COMENTARIOS DE LOS JUGADORES (VERSIÓN DE PC)
"Hammerwatch me encantó, Heroes of Hammerwatch me gusta aún más" – Clannibal (Usuario de Steam)
"Excelente juego para echar unas partidas en cooperativo online con amigos. Proporciona mucha variedad gracias a las configuraciones aleatorias de loot y de mazmorras. La progresión de los personajes entre las diferentes partidas me produce da más satisfacción a largo plazo que juegos como Binding of Isaac o Enter the Gungeon. En general, un gran juego ". – Sillence (Usuario de Metacritic)
"Música adictiva, jugabilidad desafiante y una cantidad impresionante de enemigos con muchos ataques diferentes y opciones de dificultad gratificantes hacen de esta una excelente aventura de acción roguelike. A menudo me encuentro comparando otros juegos con Heroes of Hammerwatch debido a lo alto que ha dejado el listón para mí". – Exclusively Games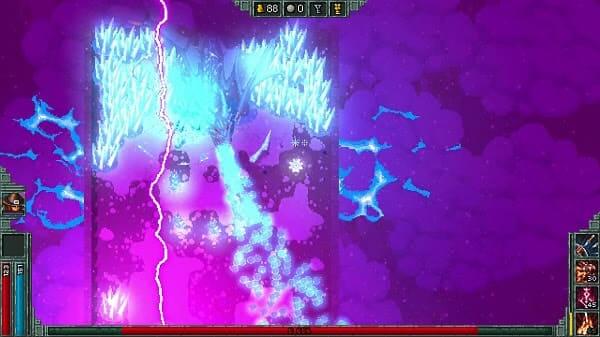 Hammerwatch recibe el Modo Cooperativo Online en PS4 y Mejoras de Accesibilidad en Todas las Consolas
El modo cooperativo online ahora está disponible en la versión PlayStation 4 de Hammerwatch, lo que permite que hasta 4 amigos se unan a la aventura y disfruten de uno de los modos más divertidos de Hammerwatch. Además, hemos mejorado la accesibilidad en los menús de carga del juego y agregado la función de control de vibración en todas las consolas.
Aclaración sobre los Mods de la Comunidad: Desafortunadamente, no pudimos incluir los mods de la comunidad en esta nueva actualización de Hammerwatch como nos hubiera gustado. Encontramos problemas técnicos que escapan a nuestro control. El resultado resultó ser una mala experiencia para los jugadores, por lo que decidimos dejarlos fuera. Esperamos que las consolas tengan una función similar a Steam Workshop en el futuro.