Endeavor One y Perp Games se complacen en anunciar que Arashi: Castle of Sin para PlayStation VR, un sandbox de mundo abierto para realidad virtual que se estrenará este mismo verano.
En Arashi: Castle of Sin  asumes el papel de Kenshiro, un shinobi de élite y el último hijo sobreviviente de la noble Casa Arashi. Transpórtate al Japón feudal, donde una oscura y traicionera conspiración ha sumido al país en el caos. Unos despiadados bandidos conocidos como los Seis Oni de Iga se han hecho con el control de los castillos de todo el país, trazando un sangriento camino de terror a su paso.
Esta edición física especial incluye un libro de arte digital y una banda sonora digital.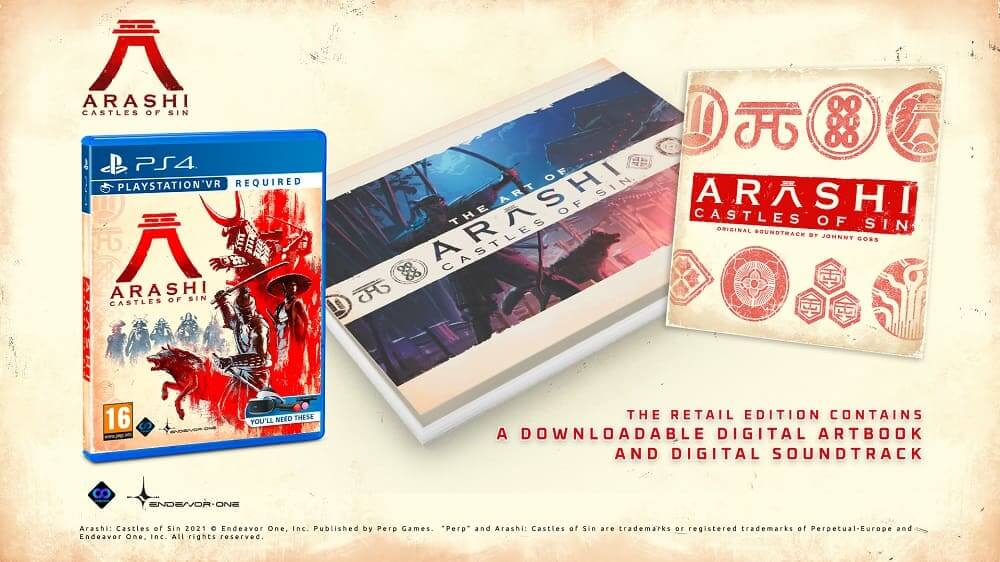 Algunas características del juego:
Conviértete en un ninja: mantente en las sombras y derriba a tus enemigos con sigilo.
Escala tejados, sube a grandes alturas, repele y golpea desde arriba
Construye un arsenal de auténticas armas japonesas de la época feudal
Guía y utiliza los instintos de Haru, tu fiel compañero lobo
Sumérgete en un drama de suspense plagado de intrigas políticas y venganza
Arashi: Castle of Sin ya está disponible para reservar en la mayoría de tiendas de nuestro territorio para PlayStation 4. La fecha de lanzamiento del juego será durante el verano.