He jugado a Edge of Eternity como amante de los RPGs que soy sorprendida por la magnitud del proyecto en el que Midgar Studio ha decidido embarcarse, ya que su anterior proyecto, Hover, era un título de acción centrado en el parkour. Y es cierto que este título cuenta con algunas costuras visibles y una ambición un tanto desmedida, pero en términos generales es destacable el trabajo que el pequeño estudio francés ha realizado emulando por completo toda la esencia japonesa del género.
Análisis de Edge of Eternity para PS5
Edge of Eternity nos sitúa en un contexto que me ha recordado a Tales of Arise y Final Fantasy VII: Advent Children: una raza alienígena ha invadido Heryon siendo superior tecnológicamente mientras la Corrosión se dedica a enfermar a la población. En este contexto, Daryon y Selene se embarcarán en una aventura buscando curar a su madre que se complica conforme avanzamos a lo largo de las 35 horas que dura el título aproximadamente.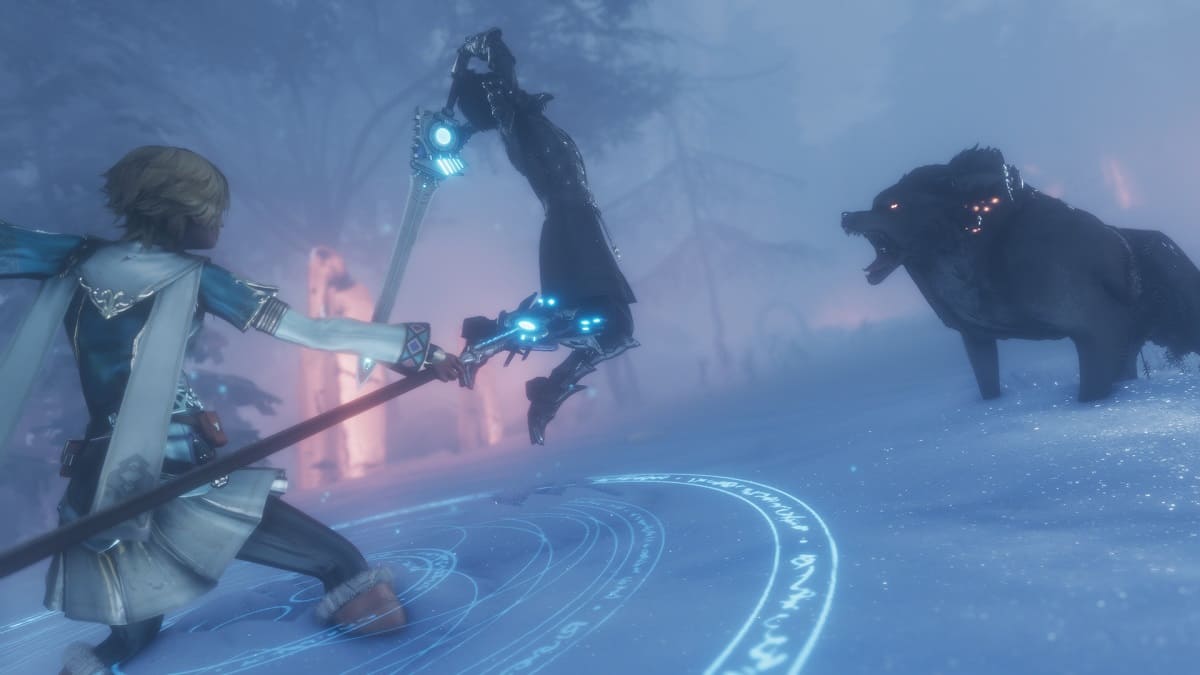 Llegados a este punto, debo decir que el inicio del juego, tal vez las primeras horas, no hacen justicia a lo que luego nos ofrece este título que, sin ser nada inesperado, consigue mantener un nivel de desarrollo adecuado para entretener al jugador y unos escenarios que nada tienen que ver a los primeros paisajes helados. Por ello, recomiendo pasar la primera barrera en la que vemos un grupo inicial y una contextualización que luego queda un poco en standby antes de sacar conclusiones precipitadas.
Con todo ello, es cierto que Edge of Eternity alberga buenas ideas como un sistema de combate trabajado que utiliza la fórmula ATB para establecer una estrategia que se aleje del machaca-botones convencional o un sistema de mejora de armas pulido, pero las costuras de un proyecto humilde y, tal vez algo desmedido para sus herramientas, hacen que en el juego veamos demasiados elementos por pulir. Gráficamente, existe un contraste entre los paisajes, completamente abrumadores, con las animaciones de personajes, el movimiento de cámara, los pulidos de las texturas o la falta de exploración real que tales escenarios requieren, así como los movimientos de los enemigos. En los detalles es donde se percibe la falta de medios, aunque yo prefiero interpretarlo como que el estudio ha decidido llevar al máximo todos sus recursos.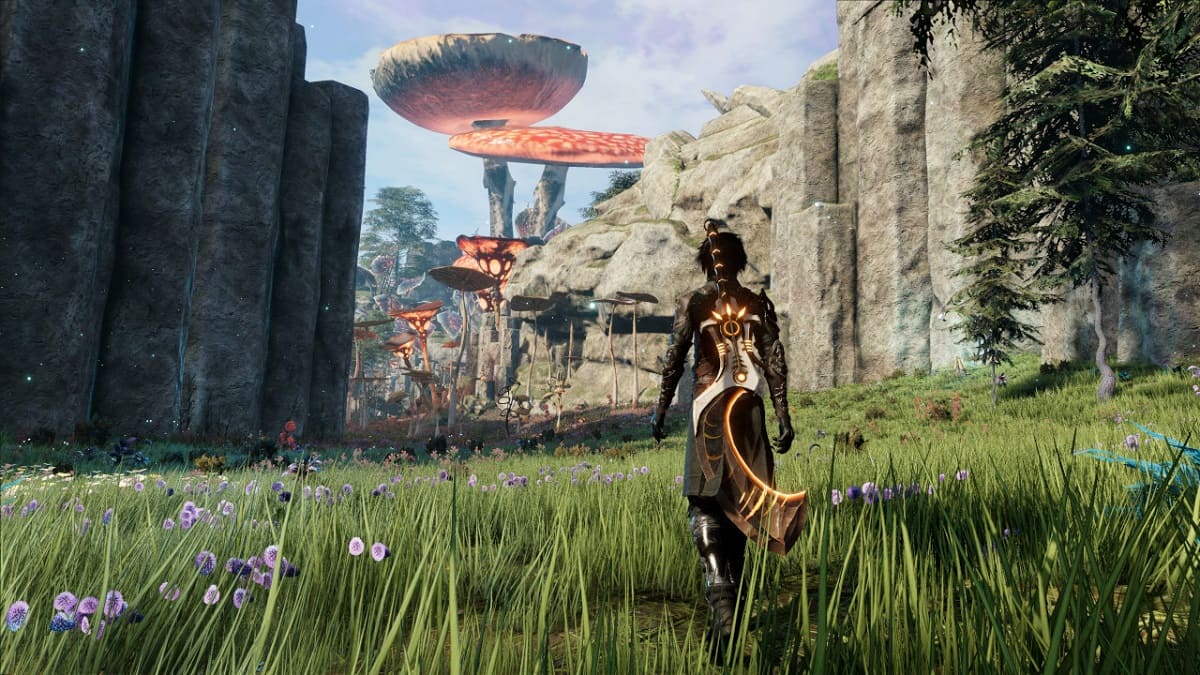 Decir que Edge of Eternity no es disfrutable sería falso, de hecho, es bastante entretenido y artísticamente una maravilla, aunque aquí veamos varios estilos que compiten entre sí. Llama la atención como los modelados de los personajes luego no se ciñen a los dibujos que vemos de estos pareciendo personajes diferentes y dos líneas contrapuestas. Sin embargo, lo compensa con el diseño de los escenarios y de los seres que encontramos por el camino. Este juego no viene a inventar nada que no conozcamos y, aunque pienso que es un género que cuenta con grandes exponentes que pueden hacer sombra a esta propuesta, cuando te quieres dar cuenta estás dentro de la historia y esta no se alarga demasiado como para querer abandonar el título a mitad. Seguramente no sea el JRPG de nuestra vida, pero vamos a encontrar elementos muy interesantes y arriesgados, sobre todo en su gameplay. 
Donde más se percibe un trabajo desarrollado es en el sistema de combate y en la mejora de personajes y armas. Podemos encontrar muchos matices que añaden complejidad a este como el uso de hechizos, los objetos para mejorar, la distancia entre cuadrículas, el uso del terreno como aliado o los diferentes tipos de ataques. En esta entrega no solo mejoran los personajes, sino también nuestras herramientas de combate, adquiriendo experiencia independiente. La manera de enfrentarnos a los enemigos sigue la línea de combates por turnos, pero con un sistema estratégico más latente a través de la existencia de casillas a modo de tablero de ajedrez. Durante los enfrentamientos, tenemos que hacer uso de aspectos como los tiempos de acción, la distancia al enemigo y el movimiento a lo largo de las casillas.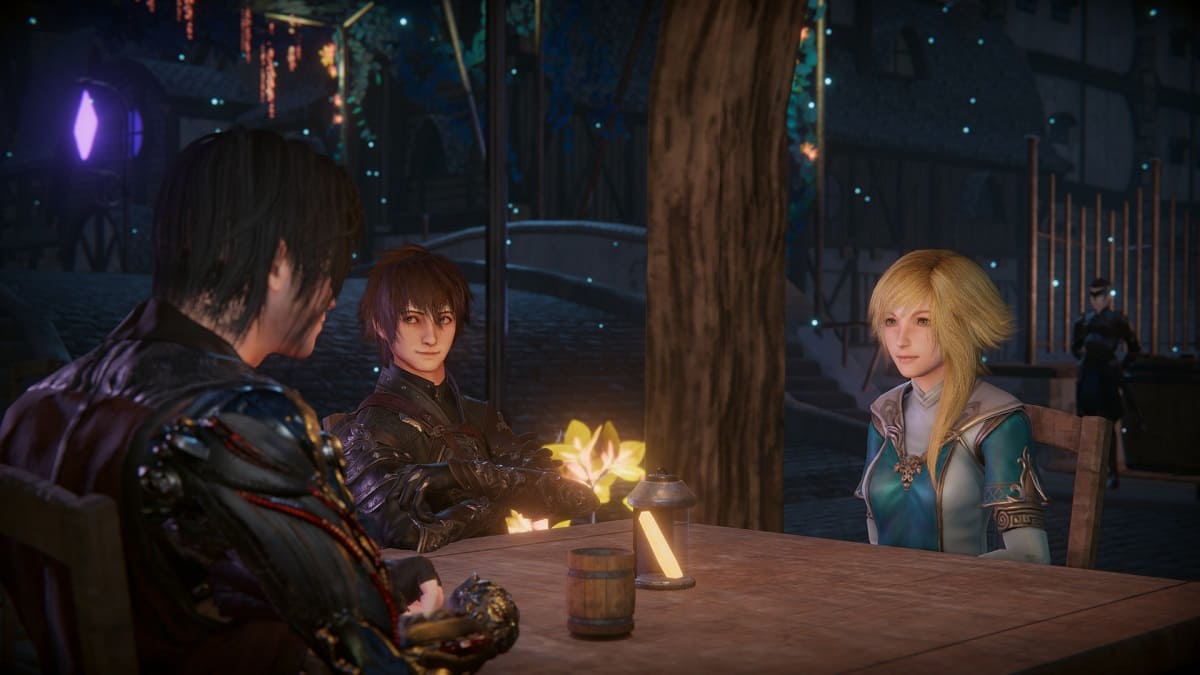 En términos generales, Edge of Eternity me ha parecido un buen salto a la piscina por parte del estudio y una manera de entrar en un género lleno de matices decente. Sin embargo, para aquellos curtidos en el género, vamos a encontrar ciertos detalles que inevitablemente nos pueden desconcertar. Las costuras son visibles, pero también el gran esfuerzo. Si somos capaces de dejar de lado los aspectos más humildes, entonces vamos a poder disfrutar de este. También me parece una buena opción para aquellos que quieren entrar en el género, ya que su duración es bastante asumible antes de meternos a echar más de 100 horas a Persona 5. En términos generales, es una opción entretenida siempre y cuando sepamos que nos estamos metiendo en una producción indie con recursos limitados, pero que ha intentado dar lo máximo de sí.
Agradecemos a Meridiem Games la confianza depositada en nosotros al cedernos Edge of Eternity para su análisis.
Fanáticos del Hardware otorga la medalla de PLATA a Edge of Eternity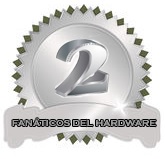 Esperamos que os haya gustado, suscribiros a nuestros canales tanto de Youtube como Twitch y seguidnos en nuestras RRSS como Twitter, Facebook e Instagram para estar al tanto de todas las novedades relacionadas con Videojuegos, Hardware y Tecnología.